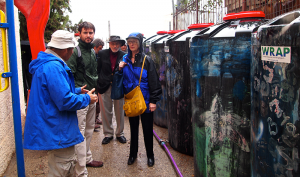 "We wanted to improve water quality and availability for underserved populations in the Middle East. We wanted the projects to be quick and meaningful so people could see where their funds were going. We wanted increased environmental awareness. We decided to focus on rainwater collection systems at schools, coupled with an educational program. What we discovered was that we were solving other problems that were more important. Our systems allowed children to go to school. A girls school will close if it does not have working toilets."
– Gary Liberson, Founding WRAP Member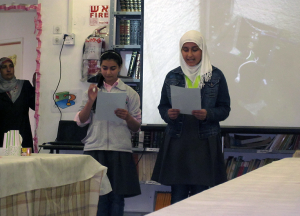 Formed in 2009, the Water Resources Action Project (WRAP) is a 501(c)(3), non-profit organization seeking to improve public health to underserved communities in the Middle East through greater water stewardship.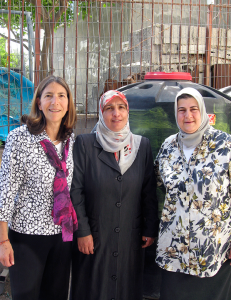 WRAP's leadership and governing board is comprised of concerned environmental and legal professionals who volunteer their time and resources toward putting real results on the ground, which are replicable, scalable, and apolitical. Our members come from a diverse range of political, ethnic, and religious backgrounds, operating with strict neutrality.
To date, WRAP has three projects successfully underway – rain barrel harvesting systems in two East Jerusalem schools and a cistern system in the village of Battir, located near Bethlehem in the West Bank. WRAP works closely with school's faculty, student, and surrounding community to help address water scarcity, while fostering conservation and environmental awareness.
Our Team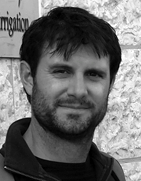 Brendan McGinnis, Founder and Executive Director
Click here for biography
Brendan McGinnis is a founding member of WRAP and has served as Executive Director since being nominated by the Board in 2012. He oversees the organization's current and pending projects, marketing and communications, and partnership development. Annually, he visits WRAP's projects on the ground, meets with its partners and community leaders, and facilitates the group's future initiatives.
Mr. McGinnis also serves as Managing Partner of The Horinko Group, which he helped found in January 2008. In 2009, he launched the firm's Water Resources Policy, Development & Sustainable Communities Group, assembling a team of thought leaders to develop and advance actionable strategies for addressing domestic and international water quality-quantity and infrastructure issues. Since then, he has worked closely with leading practitioners to provide case development, management, and raise greater awareness for a number of resource leveraged efforts, including the Lower Passaic River Restoration Project, Fox River Cleanup Group, and Kalamazoo River Superfund Site.
Prior to forming The Horinko Group, he served as Project Manager at The Global Environment & Technology Foundation in Arlington, Virginia. In this capacity, he provided research, analysis, and project management support for a suite of domestic and international water, energy, and general sustainability projects including the Global Water Challenge, U.S. Agency for International Development's Powering Health Guidebook, International Center for Environmental Finance, Green Highways Partnership, and on-site coordination of the Fourth Biennial International Waters Conference in Cape Town, South Africa.
Mr. McGinnis received his Bachelors of Art in Business Administration and Masters in Business Administration from Southern Illinois University.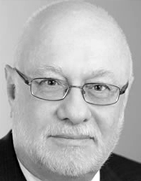 Leonard Miller, Founder and Board Member
Click here for biography
Leonard Miller is a founding member of WRAP and has served on the organization's Board since its creation in 2009. He was the driving force behind the establishment of the group and continues to lead its overarching efforts.
Mr. Miller is also of counsel to Sullivan & Worcester LLP, a member of the Environmental, Energy & Natural Resources Group and the International Group in the firm's Washington, DC office. He is a pioneer in the environmental field as one of the first environmental lawyers in the U.S. government, working for the National Air Pollution Control Administration and then as part of the group of federal employees who started the U.S. Environmental Protection Agency (EPA). While at EPA, he created the structures of the modern-day regulation of air and water pollution, and designed the framework for all of the EPA permit programs. In particular, he headed the EPA effort, which established permit regulations for underground injection wells. He headed the national water enforcement effort and handled ground-breaking and controversial enforcement cases from Alaska to Idaho to the Caribbean.
In private practice since 1980, Mr. Miller has represented some of the largest corporations in the world in solving their environmental, health and safety issues, and championed the cause of new companies from the United States, China, Korea and India entering the U.S. agricultural chemical market. He has also represented several industry groups and associations, notably the nylon industry and the asphalt pavement industry in matters requiring innovative solutions to complex environmental, health and safety issues. Mr. Miller has handled cases involving aldrin/dieldrin, PCBs, dioxins, lead and asbestos. He also has pursued patent infringement actions against some of the largest companies in the telecom industry.
Mr. Miller is an alumna of Brandeis University with a Bachelors of Art and law degree from Harvard Law School.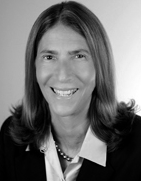 Julie Weisman, Board Member
Click here for biography
Julie Weisman has served on WRAP's Board since 2010, shepherding the group's project efforts during her reoccurring visits to the Middle East. To enhance WRAP's educational program offerings, she continues to foster mutual partnerships between WRAP and a number of leading domestic and international higher-learning institutions.
Ms. Weisman is also an environmental lawyer with Carter, Ledyard & Milburn LLP. With almost thirty years of experience, she began her career as a trial attorney in the Honors Program at the U.S. Department of Justice, where she represented agencies such as the Environmental Protection Agency, Corps of Engineers, Department of Interior, and the Department of Defense in cases arising under all of the major environmental statutes. While there, she served as both prosecuting and defending attorneys in water matters implicating wetlands, pollution control, permitting and sewage treatment issues.
Ms. Weisman continues this work in private practice and most recently was involved with a trans-boundary water dispute concerning rivers in the southeastern United States. She currently is deeply involved with climate change issues and served as an adjunct professor at Howard University School of Law on that topic.
Ms. Weisman received her Bachelor of Science from Duke University and her law degree from Emory University.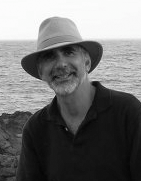 Dr. Malcolm Siegel, Board Member
Click here for biography
Dr. Malcolm Siegel has served as a WRAP Board Member since 2012. He currently is the Lead for WRAP's two project schools located in East Jerusalem (Sur Baher and Al-Afaq), and directs the group's efforts to develop supplemental environmental education material for its projects.
Dr. Siegel is a nationally recognized expert in the geochemistry, treatment and public health assessment of drinking water resources. He is currently an adjunct faculty member at the School of Medicine at the University of New Mexico, a member of the Executive Board of the Environmental Educators Association of New Mexico, and Vice President of LJS, Consulting, Inc, in Albuquerque, NM. During a 30-year career at Sandia National Laboratories (1981-2011), he led research teams involved in studies of environmental geochemistry, groundwater remediation, and drinking water treatment for the Department of Energy. From 2007 to 2011, he led Sandia Lab's New Mexico Small Business Assistance projects dealing with uranium mining and treatment of groundwaters with high radionuclide and arsenic levels in rural New Mexico.
Dr. Siegel continues to be an active member of Engineers without Borders since 2008, serving as Chapter President and New Mexico representative to EWB-USA and has been involved in water quality surveys and rainwater harvesting projects on the Navajo Nation. He is the author of over 60 scientific reports, book chapters and peer-reviewed articles.
Dr. Siegel received a Ph.D. in Geological Sciences/Geochemistry from Harvard University, and a Masters in Public Health/Epidemiology from the University of New Mexico.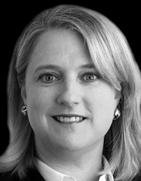 Kathy Robb, Board Member
Click here for biography
Kathy Robb has served on WRAP's Board since 2011, supporting the group's collaborative efforts with the private sector and NGO community.
Ms. Robb is also a partner at Hunton & Williams whose practice focuses on environmental litigation before Federal and administrative courts, regulation, counseling, and transactions. Her representative clients include water districts, developers, electric utilities, investors, chemical manufacturers, and paper companies.
Ms. Robb is frequently quoted in business and trade publications, including the Clean Water Report, Congressional Quarterly, American Lawyer, BNA's Environmental Compliance, the Christian Science Monitor, and BNA's Environmental Due Diligence Guide, among others. She is the founder and director of the Firm's Water Policy Institute, seeking innovative sustainable solutions to water supply and quality issues. She also serves as Adjunct Professor at Pace Law School, where she co-teaches "International Environmental Law and Human Rights."
Ms. Robb received a Bachelors of Art from the University of Texas and law degree from University of Virginia School of Law.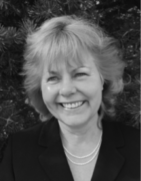 Elizabeth Pitrolo, Board Member
Click here for biography
Elizabeth (Beth) Pitrolo was nominated to WRAP's Board in 2013. In addition to sharing her rich environmental background and expertise on the Board, she will support the organization's efforts to identify and advance key partnerships, while enhancing its communications and messaging.
Ms. Pitrolo is also an Assistant District Counsel for the Albuquerque District of the U. S. Army Corps of Engineers. She has been involved in a variety of environmental programs, including Hurricane Katrina remedial response, Clean Water Act and Endangered Species Act litigation, CERCLA cleanup activities associated with radioactive waste from the Manhattan Project, and issues related to construction projects in Europe and the Middle East. She serves as an instructor for the Corps' PROSPECT courses.
Previously, Ms. Pitrolo was an Assistant Attorney General in the Environmental Bureau of the Illinois Attorney General's Office where she litigated environmental enforcement and compliance actions. She has also been employed as an attorney for a private law firm and managed her own environmental consulting firm in Australia.
Ms. Pitrolo received a Bachelors of Science in forestry and wildlife management from West Virginia University, Masters of Science in biological sciences from Marshall University, and law degree from the University of Houston.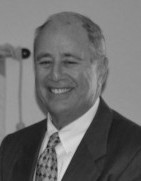 Jerry Sussman, Board Member
Click here for biography
Dr. Gerald Sussman has served on WRAP's Board since 2015. He has been instrumental in establishing the Rotary Hands Across Waters Program (RHAW) and represents WRAP's role as a supporting partner of the initiative. Administered locally by Dr. Amnon Shefi of Hi-Teach, RHAW convenes students throughout Israel from varying cultures, beliefs, and backgrounds around a shared experience of learning about water and sanitation, conservation, resource development and environmental stewardship, allowing for productive interaction, greater understanding, and establishment of trust between diverse youth.
RHAW is spearheaded in-country by the Rotary Club of Haifa and within the U.S. by the Rotary Club of Coral Springs-Parkland, where Dr. Sussman is the current Foundation Chair, former President, and designated director for the RHAW project for District 6990. Based on a coalition of Rotary Clubs and Districts formed by Dr. Sussman, RHAW was awarded a Global Grant for 2015-16 by Rotary International (RI), the largest ever made by RI to Israel and the fourth consecutive Rotary International matching grant which Dr. Sussman has coordinated.
Dr. Sussman also serves as President of the Southwest Center for the Study of Hospital and Health Care Systems (SWC), a 501(c)(3) research and development corporation formed in 1983 in Texas. Over the past 20 years, SWC has helped develop Israel's first peacetime trauma care system in collaboration with the Surgeon General of the IDF Medical Corps and the six level-one hospitals in Israel.
Previously, Dr. Sussman served as the Administrator Coordinator on the faculty of the School of Public Health of the University of Texas Health Science Center. His career also includes serving on the administrative staff of the Ford Foundation in India and New York with a specialty in community and rural development, East West Center in Hawaii as director of the International Development fellowship program, trainer for the first middle management program of the Peace Corps, staff of the Social Research Center at the University of Michigan, coordinator for Downtown Revitalization city of Ann Arbor, and administrator of the Zoology Department, University of Michigan.
Dr. Sussman holds degrees from Georgetown University (BS and LLB), Johns Hopkins SAIS (MA) and the University of Michigan (MA and PhD).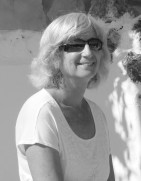 Leora Jaeger, Board Advisor
Click here for biography
Leora Jaeger contributes her expertise in grant writing, program development, partner relationships, and collaborative projects to WRAP. She has a Bachelor's Degree in Sociology from the University of California at Los Angeles, a Master's in City and Regional Planning from Harvard University, and training in community empowerment and in Community Based Participatory Research from the University of New Mexico Master's in Public Health Program. She is President of LJS Consulting, Inc. and has taken lead roles in numerous public health planning and evaluation projects including many surveys and focus groups designed to assess perceptions and impacts of a wide range of public health and educational programs.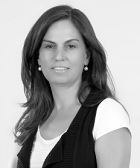 Randa Masri, Board Advisor
Click here for biography
Randa Masri joined WRAP in 2016 as a Board Advisor. Ms. Masri is the founder and CEO of ConnectME, a social enterprise established to support the development of a sustainable, prosperous economy in Palestine and of the economies in transition across the wider Middle East/North Africa (MENA) region.
Prior to establishing ConnectME, Ms. Masri worked in Washington as an independent consultant to projects focused on Palestinian economic development and private sector engagement across the MENA region. During this time, she engaged partners in the private and public sectors, such as the U.S. State Department, U.S. Agency for International Development, U.S. Overseas Private Investment Corporation, Aspen Institute and Middle East Investment Initiative. She also serves as a consultant to the President of AMIDEAST, a U.S. non-profit engaged in education, training and development activities in the MENA region, and she co-chairs the US-Palestinian Partnership.
Ms. Masri was born in New York to Palestinian parents and shortly thereafter moved to Palestine where she spent her childhood in Nablus. After graduating from the University of Jordan with degrees in Economics & Statistics as well as Public Administration, Ms. Masri returned to the United States. She has lived and worked in the Washington D.C. area for the last 30 years where she continued her education at Georgetown University's Public Policy Institute.
She served as the Franklin Fellow at the Office of Commercial and Business Affairs at the State Department from 2014 – 2015 and was Senior Advisor on Entrepreneurship and Economic Development. In this capacity, Ms. Masri was part of the core State Team at the 2014 Global Entrepreneurship Summit (GES), held in Marrakech, Morocco. She also supported the State's efforts organizing GES 2015 in Nairobi, Kenya with special focus on Finance Panels.
She remains an active member of the Palestinian-American Diaspora and has led outreach efforts to this community, particularly in the area of economic support for the MENA region.
Ms. Masri is an active and vocal advocate for a peaceful solution to the Palestinian-Israeli conflict and for an economically prosperous Middle East. She serves on the board of the non profit organization Our Generation Speaks (OGS), which works in partnership with Brandeis University and Mass Challenge Accelerator, toward building a shared future for Israelis and Palestinians through Social Enterprise.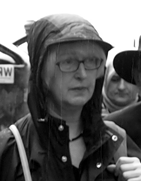 Mary Alexander, Project Support
Click here for biography
Mary Alexander has been a dedicated volunteer for WRAP since 2010. She closely coordinates many of the group's partnerships, most notably with Friends of the Earth Middle East, where she also devotes her time as a U.S. Representative.
Before her retirement, she worked for 20 years in public policy for Panasonic Corporation of North America. As Director of Government Relations, she monitored and lobbied on federal legislative and regulatory activities affecting the company's operations, focusing on international trade, tax, environment, and general corporate affairs issues. She was a founding member of the Association of Women in International Trade, which honored her in 2005 with its first annual Lifetime Achievement Award.
Ms. Alexander has a particular interest in finding peace in the Middle East as a result of her work with the U.S. State Department in Damascus, Syria, in the late 1970s. She has lobbied state legislatures on environmental issues and recently received a Virginia Master Naturalist certificate and a graduate certificate in Natural History Field Studies, provided by the Audubon Naturalist Society/USDA Graduate School.
Ms. Alexander holds a Bachelor of Arts in History from Ursinus College in Collegeville, Pennsylvania and a minor in Education.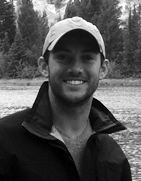 Sean McGinnis, Treasurer
Click here for biography
Sean McGinnis has overseen the financials and accounting for WRAP since 2011. In 2012, he traveled to the Middle East to vet the group's first project in the West Bank.
Mr. McGinnis also serves as Director of The Horinko Group. In this capacity, he is responsible for the firm's financial operations, including close coordination with its partners and clients. Also managing the firm's outreach efforts, brand equity development, and marketing strategies, Mr. McGinnis provides incubation for service capabilities that accelerate strategic company growth, including the development and execution of the firm's executive stakeholder forums on behalf of its public-private clients. In 2012, Mr. McGinnis launched the firm's Public-Private Partnership & Resource Solutions Group, assembling and leading a team of thought leaders to advance market-based and alternative strategies to environmental and infrastructure needs. He works closely alongside all levels of governments, NGOs, and the private sector to examine complex environmental challenges and provoke collaboration in a shared-solutions manner.
Mr. McGinnis draws on his background in finance, corporate banking, and global investment fund services. He was previously with The Northern Trust Company as an International Credit Portfolio Manager. Mr. McGinnis received his Bachelors of Science in Finance from the College of Business at University of Illinois. He is pursuing his Masters in Natural Resources from the Center for Leadership in Global Sustainability at Virginia Tech.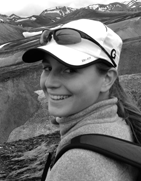 Kate Courtin, Marketing and Communications
Click here for biography
Kate Courtin oversees the Marketing and Communications for WRAP, raising awareness and visibility for the organization's efforts, domestically and internationally. She has been a volunteer with WRAP since 2012.
Ms. Courtin also serves as a Climate Program Associate at The Nature Conservancy where she offers project management, research and analytical support for TNC's U.S. climate portfolio and related corporate engagement strategy. Prior to TNC, she spent over four years as a Project Manager with The Horinko Group, assisting with the company's research efforts, development of white papers and case studies, and event coordination. Prior to joining The Horinko Group, she served as a Student Contractor for the Science Communication team in the U.S. Environmental Protection Agency's Office of Research and Development.
Ms. Courtin received her bachelor's degree from Georgetown University's School of Foreign Service where she studied Science, Technology and International Affairs with a concentration in Energy & the Environment.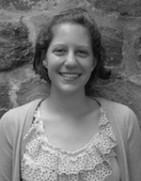 Maggie Ferrato, Project Support
Click here for biography
Maggie Ferrato joined the WRAP team in May 2015. She facilitates the plant4peace blog, which links after school environmental clubs in Sur Baher, East Jerusalem and Albuquerque, New Mexico, and is working with WRAP to develop an interactive online learning platform.
Ms. Ferrato works full-time for a United States Senator on energy, environment, and transportation policy issues. Prior to her current position, she served for two years at Georgetown University's Center for Social Justice (CSJ), first as an AmeriCorps VISTA member, developing and overseeing an afterschool STEM program for underserved elementary school students, and then as CSJ's Operations Officer, overseeing communications and supporting two academic programs.
Ms. Ferrato graduated with honors from Georgetown University's College of Arts and Sciences where she majored in History and completed a double minor in Justice and Peace Studies and Environmental Studies. She was drawn to WRAP after spending a summer in the West Bank teaching English.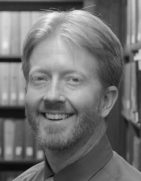 Jamie Powers, Project Support
Click here for biography
James "Jamie" Powers has been a WRAP volunteer since June 2016. He serves as the Assistant to the Executive Director of EcoPeace's Center for Water Security, based in Washington, DC. In this capacity, he has helped shape the Center's strategy for project design and site selection, in addition to conducting research for the Center.
Mr. Powers recently graduated from The Fletcher School at Tufts University, where he studied International Environment & Resource Policy as well as International Negotiation & Conflict Resolution. Mr. Powers also holds Bachelor of Arts in Political Science and Music Performance, an Associate of Arts in Arabic, and an Associate of Science in Intelligence Operations.
Prior to graduate school, Mr. Powers was Senior & Principal Analyst with SAIC, where he led a team of social network analysts in support of Department of Defense operations overseas. From 2004 to 2009, he served as a Senior Intelligence Collector with the United States Army. From 2000 to 2004, he served as the Director of Percussion for the King Philip Regional School District in Massachusetts.
In Memoriam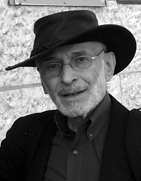 Bob Cole, Founder
Click here for biography
Water Resources Action Project (WRAP) proudly recognizes founding member, Robert (Bob) T. Cole, for his vast contributions to the formation and establishment of the group. Since WRAP's creation in 2009, he served as a Board Member and President, instrumental in cultivating critical partnerships between WRAP, Friends of the Earth Middle East (FoEME), and Only Green Environmental Center.
As a tireless advocate for WRAP, Bob frequently traveled to the Middle East to coordinate the group's efforts, maintaining close relationships with its grassroots partners and community leaders. In November 2012, at the age of 81, he made his last trip to the region, finalizing plans for WRAP's inaugural West Bank project. He peacefully passed on May 15, 2013.
In partnership with WRAP and FoEME, the cistern rainwater harvesting system that Bob pursued so relentlessly was successfully completed on June 26, 2013 at the Battir Girls High School, near Bethlehem in the West Bank. In remembrance of Bob Cole, the project will be formerly memorialized at a ribbon-cutting ceremony in November 2013. The joint effort will build a greater awareness and appreciation for water conservation and environment that will honor Bob's legacy for generations to come.
In addition to his volunteer efforts with WRAP and FoEME, Bob enjoyed a full career as an International Tax Attorney. After serving as International Tax Counsel of the U.S. Treasury and heading his own law firm, he joined Alston & Bird in 1997 where he founded the firm's International Tax Group. He was the editor and principal author of the Practical Guide to U.S. Transfer Pricing. Bob was also a co-owner of several successful locations of The Little Gym. He was a mentor to many and a devoted Grand Canyon enthusiast. He was a graduate of the Wharton School of the University of Pennsylvania and Harvard Law School, and was a volunteer for the U.S. Air Force.