WRAP continues to collaborate with the following organizations to ensure all project needs are successfully met, putting real results on the ground that are replicable and scalable –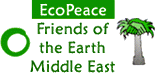 EcoPeace Middle East (formerly Friends of the Earth Middle East, or FoEME) is a unique organization that brings together Jordanian, Palestinian, and Israeli environmentalists. EcoPeace's primary objective is the promotion of cooperative efforts to protect its shared environmental heritage. In so doing, EcoPeace seeks to advance both sustainable regional development and the creation of necessary conditions for lasting peace in the region. EcoPeace has offices in Amman, Bethlehem, and Tel-Aviv. EcoPeace Middle East is a member of EcoPeace International, the largest grassroots environmental organization in the world.
WRAP is partnering with EcoPeace at a number of existing projects, and the organizations continue to work together to implement new projects.
Only Green Environmental Center is a key effort of the Al-Quds Dialogue Center for Community & Cultural Development, a non-profit organization, established in 2007 for the purpose of improving the quality of life of the residents of East Jerusalem. The organization initiates projects in the areas of education and the environment. Funded purely by donations, it has eight employees who work on independent projects and ten volunteers. Other projects include business initiatives for young women, improving educational quality, courses to develop inter-Palestinian dialogue, and a roundtable for infrastructure improvement.
WRAP continues to partner with Only Green to implement its two projects (Sur Baher and Al Afaq) located in East Jerusalem.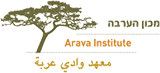 The Arava Institute of Environmental Studies is the premier environmental teaching and research program in the Middle East, preparing future Arab and Jewish leaders to cooperatively solve the region's environmental challenges. Located in the heart of Israel's Arava desert, the Arava Institute is a unique oasis of environmental education, research, and international cooperation. The Arava Institute has launched the Youth Environmental Education Peace Initiative (YEEPI), a program that has the potential to revolutionize the religiously and ethnically segregated education system in Israel by creating ongoing partnerships between Arab and Israeli schools. YEEPI addresses the critical need to reduce conflict between the young populations of Arabs and Jews and promote strategies that enable them to learn about each other to reduce stereotypes and mistrust. Through YEEPI, not only do Arava alumni strengthen their own ties across the Arab Israeli-Jewish divide, they also work to inspire a new generation of young people to overcome political tension, and demonstrate the power of coexistence to their home communities.
WRAP is partnering with Arava Institute's YEEPI program to establish its next pair of projects at the Ort Lod and Ort Holon High Schools in Israel's Dan Region.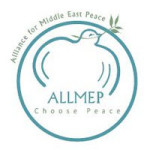 Alliance for Middle East Peace (ALLMEP) is a network of organizations that conduct civil society work in conflict transformation, development, coexistence and cooperative activities on the ground in the Middle East among Israelis, Palestinians, Arabs, and Jews.  The Alliance works internationally to educate key audiences, including opinion makers, elected representatives, government officials, American and international funders, and the international community about the critical opportunities and needs of people-to-people efforts. In the region, the Alliance works to build a community within its membership, enhance better communication among them, build their organizations' capacities, develop best practices and serve as a platform for partnership and cooperation.

The Southwest Center for the Study of Hospital and Healthcare Systems is a 501 C3 research and development center established in 1983. Following its highly successful work in helping Israel establish its first peacetime trauma care system (1989-2010), it is now focusing on water conservation, education and social interaction between various ethnic and religious communities in Israel. This has taken the form of the Rainwater Harvest School program first developed in collaboration with Rotary and Rotary International and now being expanded in collaboration with WRAP.
This project offers a model program for the ethnically and religiously diverse but underserved city of Lod. Beginning with the installation of the first rainwater-education system in Mapalim school, in 2010, the project has expanded to 11 additional schools in the area including a farm school servicing 9 schools, 3 of which are Arab, and expanding the earlier work at Ganey Aviv school which began 5 years ago. Plans for a phase 3 are now ongoing to link the model project with schools in the Haifa area. These efforts in conjunction with Rotary are providing a model water conservation system, education of school age children in a field practicum, and development of channels of social interaction and communication leading to peaceful cooperation.

The Desert Oasis Teaching Garden of Albuquerque Academy cultivates resilience in individuals and the community inspiring action today and seeding hope for tomorrow. The DOT Garden teaches ecological restoration and food production gardening; implements and evaluates desert-adapted agriculture; unifies the power of innovative technologies with the strength of New Mexico's diverse cultural heritage; and demonstrates respect and reverence for nature and humanity.
Albuquerque Academy is partnering with WRAP and WRAP's first project school, the Sur Baher School for Girls, to host a blog, plant4peace, for interactions among the two schools. The Battir Girls High School and FOEME will work with the DOT Garden participants as they design their Environmental Community Garden that will be irrigated using water from the WRAP cistern.


The Horinko Group is an environmental consulting firm based in Washington, D.C. that operates at the intersection of practice, policy, and communications. Founded in 2008, The Horinko Group (THG) has established itself as an innovator and trusted, third-party convener addressing complex natural resource challenges. THG has expertise in site remediation and revitalization of urban and rural communities, regulatory intervention, water-energy-land use nexus, and innovative problem-solving. THG advocates for efficiency, sustainability and holistic solutions based on cutting-edge science and sound business practice.
THG provides in-kind administrative support and office space to WRAP, allowing every penny of every dollar contributed to WRAP to go directly towards its projects.